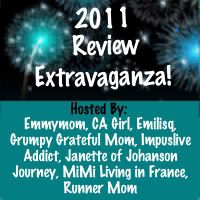 And the Extravanganza continues! It's time to review all that happened in July, August, and September.
In August, the vet rolled in with some
dire news
for our sweet doggy, Scarlett.
In September, I told you all about
my crazy medical condition
(which left but has come back!) and proved that you can make some
yummy goodness out of canned biscuits
!


What were you up to late summer?